Creativity and hospitality combined with state-of-the-art technology
01:
The Opportunity
In 2020, a project was initiated to merge two distinct organisations, each with their own unique culture and functional needs. The primary objective was to integrate the main teams of both entities, both of which had a strong emphasis on creativity and hospitality.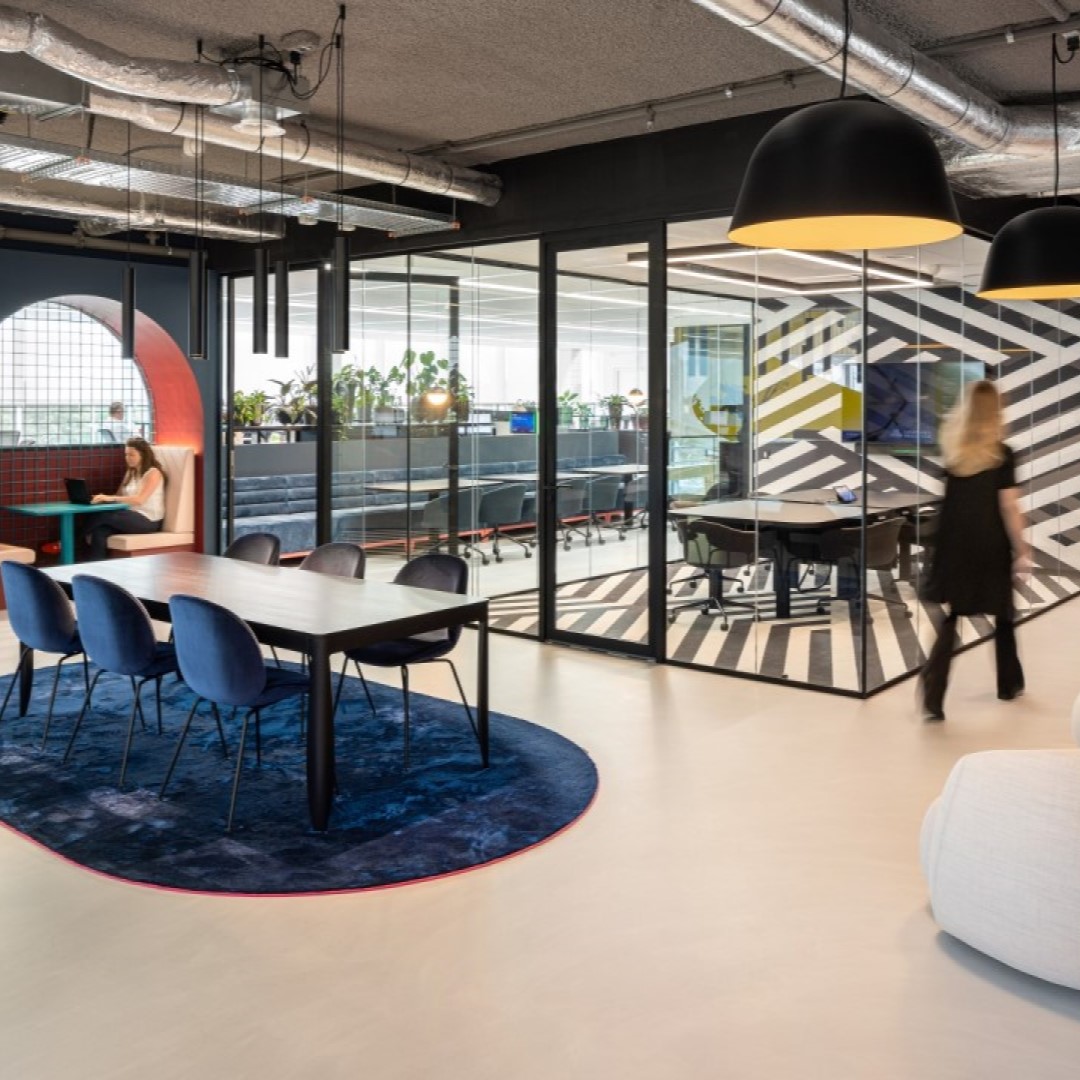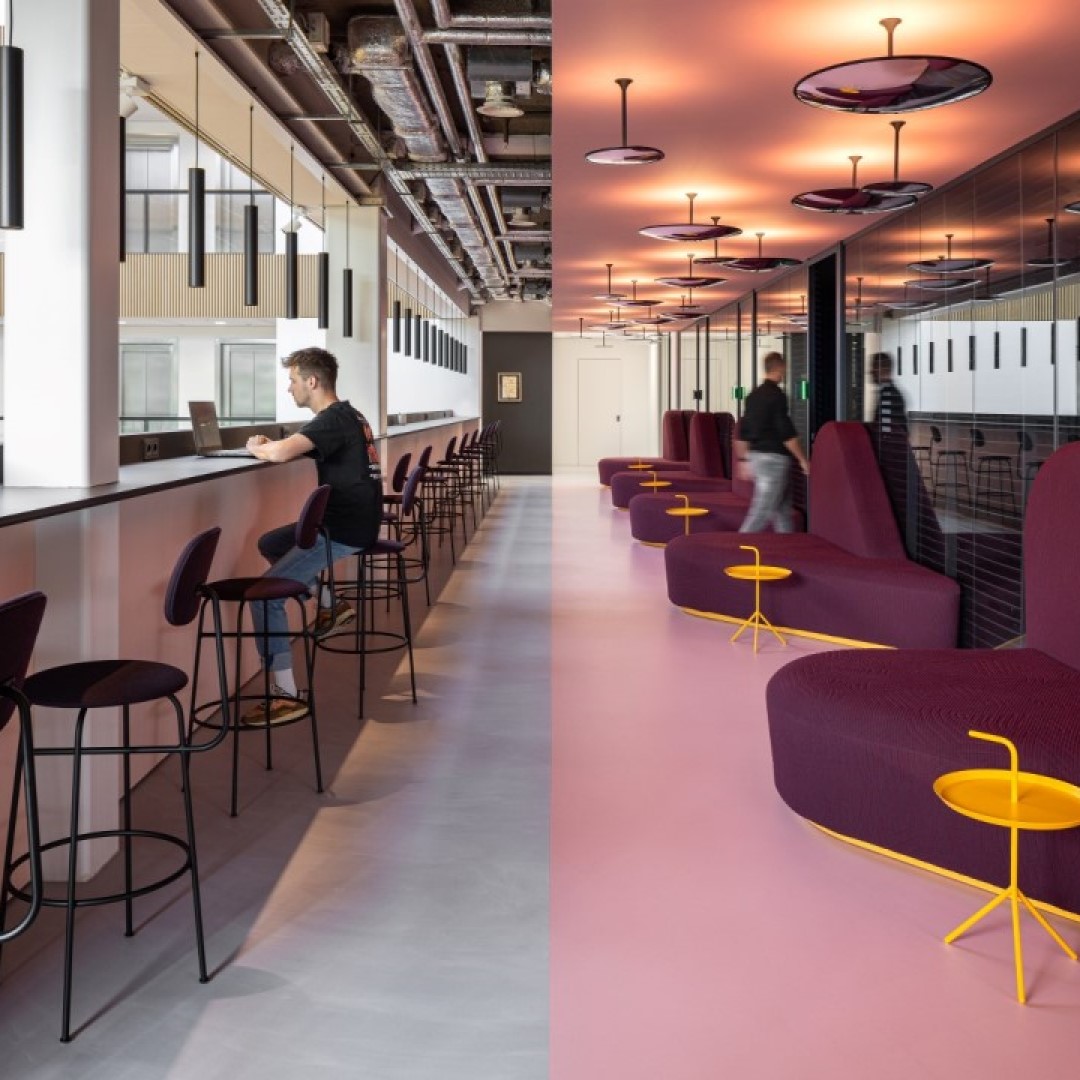 02:
The solution
Beyond the logistical aspects of merging, there was a strategic intent to promote cross-selling and forge a unified company culture. The space was not only to serve the functional needs but to underscore the commitment of putting the experience at the core of the service offering.
03:
The Result
To this end, C&W Interiors were commissioned and they leaned into an art-deco style. This was not just for aesthetics, but with the purpose of using intense patterns and vibrant colors to invigorate and inspire the team members. Key features included:


A strategically placed single coffee point to encourage 'water cooler' conversations, fostering interactions and promoting movement within the office.
A work café designed to accommodate transient work patterns, turning the office into a social hub where employees could drop by, work, and network.
A variety of workspaces, with over 10 different settings, ensuring there's a suitable space for everyone regardless of their preferred work style.
Meet the team
Head of Applied Research, EMEA Consulting (EMEA Grade - Partner)
Amsterdam, The Netherlands

---
INSIGHTS
Research
Main Streets Across the World 2023
In this 33rd edition of Main Streets Across the World, we'll explore the near-term outlook for the retail sector; headline rent and ranking changes for best-in-class urban locations across the world; key indicators and global main street rankings; and key trends to watch such as the cost-of-living crunch, e-commerce and more.
21/11/2023
Research
A comprehensive overview of the retail industry across Europe, backed by thorough research conducted on transactions in 13 European countries and 231 cities.
Jos Hesselink • 14/11/2023