Steven Swarts
Interior Designer (EMEA Grade - Surveyor) • The Netherlands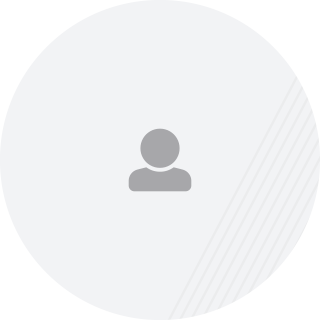 Lokale vestiging:
Reykjavikstraat 1
Helix
Utrecht, Utrecht 3543 KH
Netherlands

Steven Swarts
Interior Designer (EMEA Grade - Surveyor) • The Netherlands
---
We welcomed Steven Swarts a year ago as an interior architect at the Serviceline PDS. Steven is known for his designs focused on enhancing the customer's brand experience.
"Ik ben gefascineerd door de impact die ruimtelijke ontwerp heeft op iemands bewustzijn en onderbewustzijn. Of je nu een kantoor of een club ontwerpt. Ik geloof dat iedere ruimte een ervaring is. Ruimtelijk design kan mensen motiveren en inspireren. Het ontwerp proces is voor mij het evenwicht creëren in contrasteren vormen/kleuren/materialen/licht en functionaliteit."
Steven Swarts
Gerelateerde Services
Project & Development Services
U kunt bij ons terecht voor turnkey-oplossingen, hoogwaardige exterieur- en interieurontwerpen, het krijgen van technisch en duurzaamheidsadvies en het uitvoeren van project management.
Meer info
Interieur- en kantoorontwerpadvies
Dé plek voor al jouw high-end interieur- en kantoorontwerpen op maat.
Meer info
Total Workplace
Wij staan klaar om u te ondersteunen bij al uw vragen omtrent de juiste werkplek. Van het creëren van een visie die aansluit bij uw bedrijfsdoelstellingen tot het leveren van een werkplek die zorgt voor betere prestaties.
Lees meer
INSIGHTS
Research
Main Streets Across the World 2023
In de 33e editie van ons rapport 'Main Streets Across the World' verkennen we de kortetermijnvooruitzichten voor de retailmarkt en de belangrijkste huurprijzen en veranderingen op de ranglijst voor de beste stedelijke locaties ter wereld. Daarnaast delen we de belangrijkste indicatoren en trends om in de gaten te houden, waaronder de kosten van levensonderhoud en veranderingen in e-commerce.
21/11/2023
Research
Cushman & Wakefield's European Retail Radar biedt essentiële inzichten, met name voor beleggers in winkelvastgoed, verhuurders en ontwikkelaars, en voorziet u van de kennis om weloverwogen beslissingen te nemen en u te helpen de toekomst van Europa's dynamische ecosysteem voor de detailhandel vorm te geven.
Jos Hesselink • 14/11/2023