Tamara Khaldoen
Junior Architect • Netherlands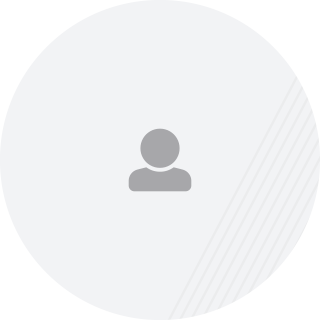 Lokale vestiging:
Reykjavikstraat 1
3543 KH Utrecht
Utrecht, Netherlands
Netherlands

Tamara Khaldoen
Junior Architect • Netherlands
---
Tamara Khaldoen studied Architecture, followed by a master's degree in Architecture, Building & Planning at the TU. Tamara now has more than five years of experience as an architect at the PDS service line.
"Ongeacht of het een bouwkundig of interieur project is, voor mij staan er altijd twee zaken centraal. De eindgebruiker en de identiteit van een gebouw. Gedurende het ontwerpproces vraag ik mij dan ook continu af of en hoe mijn ontwerp aan beide bijdraagt. Om tot een goed antwoord te komen hiervoor reis ik veel, een onuitputtelijke bron van inspiratie. Je ontdekt wat mensen denken en doen, je onderzoekt nieuwe gebouwen en plekken. Alle inspiratie en kennis die ik opdoe pas ik vervolgens toe. Als dan uiteindelijk, wat ooit op papier begon, af is en ik zie dat de transformatie een succes is dan haal ik daar ontzettend veel voldoening uit."
Tamara Khaldoen
Gerelateerde Services
Project & Development Services
U kunt bij ons terecht voor turnkey-oplossingen, hoogwaardige exterieur- en interieurontwerpen, het krijgen van technisch en duurzaamheidsadvies en het uitvoeren van project management.
Meer info
Interieur- en kantoorontwerpadvies
Dé plek voor al jouw high-end interieur- en kantoorontwerpen op maat.
Meer info
Total Workplace
Wij staan klaar om u te ondersteunen bij al uw vragen omtrent de juiste werkplek. Van het creëren van een visie die aansluit bij uw bedrijfsdoelstellingen tot het leveren van een werkplek die zorgt voor betere prestaties.
Lees meer
INSIGHTS
Insights • Topical Report
In onze Outlook geven wij voorspellingen over de transactiedynamiek op de verschillende beleggings- en gebruikersmarkten op basis van eigen visie en transactiedata. De prognose gaat over de ontwikkelingen op de kantorenmarkt, retail, woningen en de markt voor logistiek en bedrijfsmatig vastgoed.
Jos Hesselink • 22/12/2022
Insights • Sustainability / ESG
Groen in de stad wordt niet op waarde geschat
Een groene omgeving of frisse buitenlucht is niet vaak een reden om in een stad te wonen, eerder het tegenovergestelde. Het is vaak een reden om in het weekend de stad te ontvluchten en de natuur op te zoeken, of zelfs om elders te gaan wonen.
Jos Hesselink • 04/02/2021